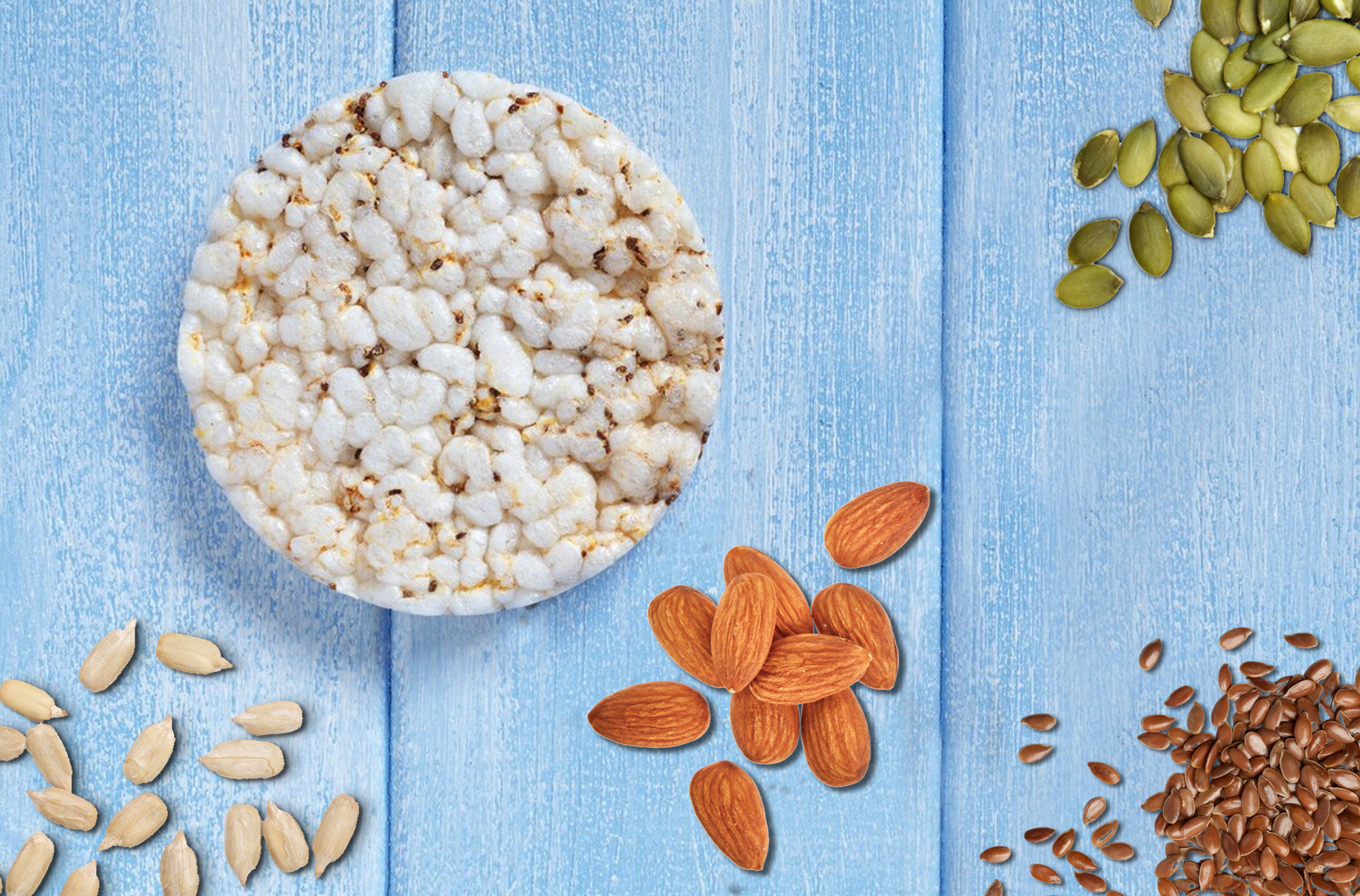 Snacking is An Effective Way To Improve Your Daily Mood - Know How ?
Snacking conveys eating between regular meals that may help in controlling appetite or driving to leisure munching and excess calories.Snacks provide energy in the middle of the day or while you work out, but chewing on healthy snacks is the only way to boost your daily mood. A healthy snack provides additional nutrition when choosing specific snacks such as fruits or nuts.
Snacking is Vital & exhilarated. It satiates your craving and keeps you charged up & engrossed so you can thrive all day. Snacks quench your hunger, but healthy snacking provides the motivation and power you need all day to tackle daily chores. Nutritious food like Nuts, seeds, and fruits and light snacks like Rice cake and popcorn reward your body's immunity and essential Vitamins & minerals. Snacking depends on the type of food you eat which will either help in maintaining your mood, mental clarity & metabolism or break them.  
Snacks That Helps In Lifting Your Mood & Day
Here are some quick evening healthy snacks  that will satiate your hunger pangs with essential nutrition- 
Organic Rice cake
Crunchy & light Rice Cake are the perfect healthy snacks for breakfast. The crispy cakes are a healthy alternative to all those junky snacks. Organic Rice cake is rich in carbohydrates, energy, and fiber and low in calories. As rice cakes are made from puffed rice many people are allergic to gluten. Switch the processed snacks with Brown rice cake because- 
It is an effective snack for breakfast, pre-workout, and night cravings.
It is high in protein & free from gluten. 
Munch these crispy discs with healthy toppings to make them more palatable & wholesome. 
Try clubbing this healthy snack with peanut butter & flax seeds
Pumpkin Seeds
These shell-free seeds are green in color and flat & oval in shape pumpkin seeds are brimmed with high amounts of antioxidants and good amounts of polyunsaturated fatty acids, potassium & vitamin B2. Munch handfuls of organic pumpkin seeds with other edible seeds and nuts to satiate your slight appetite. Add them to your protein smoothies or mix them in granolas, or yogurt or toss them on a rice cake. Grab these healthy seeds for these surprising benefits-
 Control blood pressure, healthy bones & lower the risk of breast cancer. 

It robust immunity and helps the system to fight bacteria & viruses

The antioxidants in them protect our cells from disease-causing damage. 
Almonds
When you feel snacking, munch handfuls of soaked almonds which contain essential nutrients and advantages. Almonds are packed with supreme Vitamin E, and magnesium, and lowers LDL (bad) cholesterol. Have almonds before breakfast which will provide enough energy and nutrition for the whole day. Switch unhealthy snacks with Almonds because-
Almonds control hunger pangs & keep you full for a longer period
Along with almonds club raisins and figs which will provide enough fiber
It will help in weight loss and weight management.
Sunflower Seeds
These black plump sunflower seeds are an ideal snack for every age group. Brimmed with enough vitamins and minerals it is a convenient and filling snack. High in protein and fiber organic sunflower seeds are packed in fiber and healthy fats. The nutrition in them makes it a balanced snack that is good for the heart and digestion. Healthy and crunchy seeds are tasty snack food as it contains
The zinc present in the seeds augments immunity and magnesium aids in stress & blood sugar regulation.
It keeps cholesterol and blood pressure low.
The seeds are healthy for the heart and provide good metabolism. 
Flax Seeds
Also known as functional food, Organic Flax seeds are a perfect healthy snack to keep you full and healthy. These shiny brown seeds are brimmed with enough fiber that aids in weight loss and digestion. High in Omega-3 fatty acids, Flax seeds are a must for every human. Munching those seeds will lower the risk of instant cardiac arrest, lessen blood pressure, & reduce the chances of a heart attack. Club these seeds with oatmeal and pancakes, or sprinkle them on yogurt and smoothies. Munching flax seeds helps in :
It aids in constipation and digestion issues.
Keeps the heart healthy and fit
Keeps your stomach full and controls cravings.
Conclusion
A small portion of food munched between meals is snacking. Snacking uplifts mood and satiates our light appetite. Munching healthy snacks will not only calm your hunger but will provide essential vitamins, minerals, and nutrition. Conquer your hunger and health with these healthy filling snacks which will keep you revived and fueled all day.
Tags:
Flax Seeds,
healthy morning snacks,
healthy snacks,
Healthy Snacks Benefits,
Pumpkin Seeds,
Sunflower Seeds,