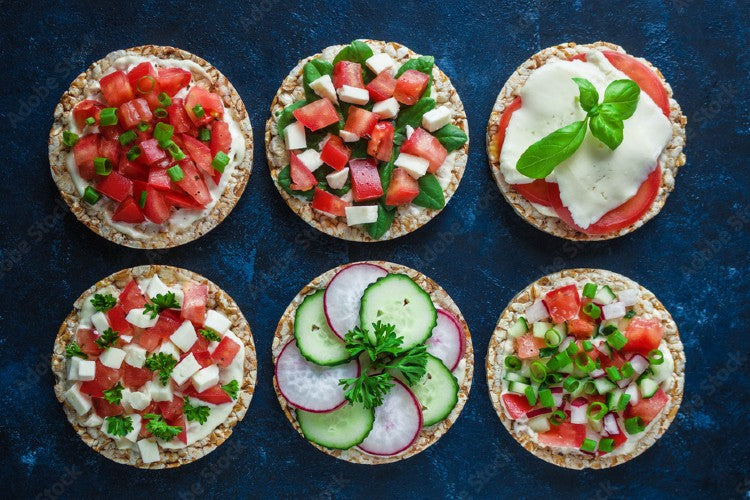 Healthy Organic Snacks for Breakfast to Rollup Your Energy Level
Abstract: Isn't it a fact that everybody tells us that our body needs refueling after 8 hours of a gap from dinner? Of course, but nowadays it's tempting to jump into work with just a cup of coffee. Caffeine is okay but not enough to hush our hunger. We need something healthy and quick to grab for work or school. 
CONCEPT OF BREAKFAST – 
The very first meal of the day is known as 'Breakfast'. If we separate the two words- 'Break' and 'Fast' it gives us the definition of what is meant by the terms, I.e. to break the fast after a night meal. We have often heard from our ancestors or parents that breakfast is the most important meal of the day and it must be nutritious. Just like an engine won't run without fuel, similarly, our body too needs food to start the day. 
For instance, we never opt donuts or pastries for our breakfast because they are high in calories and tends to make us lethargic for the entire day. The breakfast should consist of something which is a very good source of all the essential nutrients, organic snacks and is easy to make or take. Skipping our breakfast often leads to overeating junk food items and harming our bodies and health. Always make sure to have something light, yet full of nutritive value like- organic rice cakes for your breakfast. 
CAN RICE CAKES BE EATEN FOR BREAKFAST?
There cannot be anything more appropriate than a pack of organic rice cakes for the breakfast snack. This pancake-styled concoction is the perfect snack to start your day with various toppings on it. Rice cakes are puffed and fluffy rice which is compressed into circular shapes. People often prefer it as their quick organic snack option for breakfast because it is a low-calorific substitute for bread or crackers. There are so many varieties of organic rice cakes like- Multigrain with 7 super seeds rice cake, Turmeric and Black pepper rice cake, Flaxseed rice cake, etc. 
These organic rice cakes are a very good replacement for unhealthy and junk food we often gobble down due to the shortage of time. They are easily accessible, organic, chemical-free,  sugar-free, gluten free snacks and light on our digestive system. It keeps us energized for a longer period and helps us to focus on our work.
WHAT MAKES THESE RICE CAKES DIFFERENT FROM OTHER SNACKS? 
Not only these crunchy rice cakes are a fast and easy way to have a quick snack for breakfast, but they are delicious too. Unlike various snacks that have a long list of ingredients that we aren't even aware of, rice cakes needs just a single ingredient, which is, brown rice. These are very light weighted *literally* and for our stomachs too because of no sugar content in them, so we can have them whenever cravings hit us without the guilt of ruining our weight loss efforts. 
Also, it is not necessary that a healthy organic snack must be boring. Organic rice cakes can be made super fun to eat by adding toppings like- Peanut Butter, Jelly, Avocado, Egg scramble, etc. to make them more healthy and flavorsome. It is much different from many snacks because -
The brown rice is picked carefully by farmers.

It is prepared organically.

Rich in Fiber and Carbohydrates. 

Handy to carry everywhere.

Comes in flavors.

No added sugar, preservatives, or chemicals. 
Hence, organic rice cakes are a very good alternative to these crunchy snacking options which are high in sugar content and not suitable for everyone to include in their breakfast menu.
Tags:
healthy organic snack,
organic snack,
Organic Snacks,