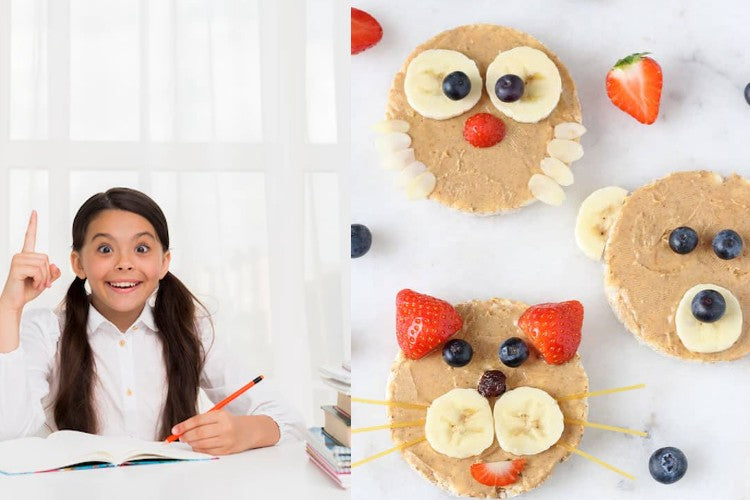 Are Organic Rice Cakes Healthy Munching Options for Kids?
Abstract: It is no rocket science that kids love junk and processed food packets more than home made food. If this really concerns you, look for healthy snack options that are organic in processing and nutritional in content. 
RICE CAKE- A HEALTHY TREAT FOR YOUR CHILDREN
We have to be very cautious of what a child devours and binges on when the hunger strikes in. There are many easily available options for kids nowadays to grab and eat as per their wish and taste, does every food item fulfills its nutritive requirements? No, not every snack or food item consists of what is written on their nutrition information box. Whole Grain Snacks like Organic Rice cakes which are organic and restorative are much more healthy snacking alternatives than a pack of chips which is stored in processed form and fried with adulterated oil. The puffed rice cakes are very good for snacking on at any hour of the day. The kids need food or organic snack options that are promising in taste and fulfill their nutritional needs simultaneously. Parents must be very mindful of every meal their child intakes because every meal counts and helps in the proper development of the child. 
NUTRITIONAL INFORMATION ON THE RICE CAKE- 
Organic rice cakes are made by exposing the brown rice to high temperatures and pressure which in turn puffs and is molded in a circular shape. The brown rice used in making the rice cake is freshly hand-picked by experienced farmers and then processed organically. It does not have any added preservatives to it. The rice cake is a much safer option for children to include in their meals for breakfast or evening snacks because it is sugar-free, gluten free snacks, and rich in Carbohydrates, Protein, and  Fiber. The fibrous content allows for the easy digestion of the snack and the rest of the other nutrients keeping the child fueled for longer periods without munching on junk food. 
BENEFITS OF ORGANIC RICE CAKE- 
Rice cakes are a widely preferred snack option in Asian countries like- Japan, China, Indonesia, and India. It is not just flavorful but restorative in nutrition and health too. There are different varieties and flavors of organic rice cakes available in India like- Classic plain rice cake, Turmeric and Black pepper rice cake, Lentils and Flaxseed rice cake, and Multigrain with 7 super seeds rice cake. Every bite of these flavorful snacking options is healthy and full of fiber. 
There are so many health benefits associated with rice cakes, but few of many are- 
Light on Stomach.

Easily Digestible. 

Rich in carbohydrates, protein, and fiber. 

Easily available 

Different flavors. 

Organically prepared. 

No added chemicals or added preservatives were used, etc.
These are just a few of the many benefits in the list of why you should prefer organic rice cakes over any other binging options for your kids. The kids love flavors and the parents love nutrition, so rice cake is the perfect blend of both requirements.
Tags:
Gluten Free Snacks,
healthy snacks,
Healthy Snacks Benefits,
Multigrain Brown Rice Cake,
Organic Rice Cakes,
Organic Snacks,
Quick Evening Snacks,
Quick Snacks for Breakfast,
snacks for breakfast,
snacks for evening,
Whole Grain Snacks,